Michael Sa'd MSW RSW, and is an experienced Registered Social Worker, specializing in individuals, couples, family counselling and psychotherapy. He is committed to providing compassion, understanding, and support to help you through difficult life transitions.
Task
A clean and simple website focused on getting users to contact and inquire about social work services.
Services

Website, SEO, PPC

Strategy

Brand Growth & Presence

Client

Toronto Talk Therapy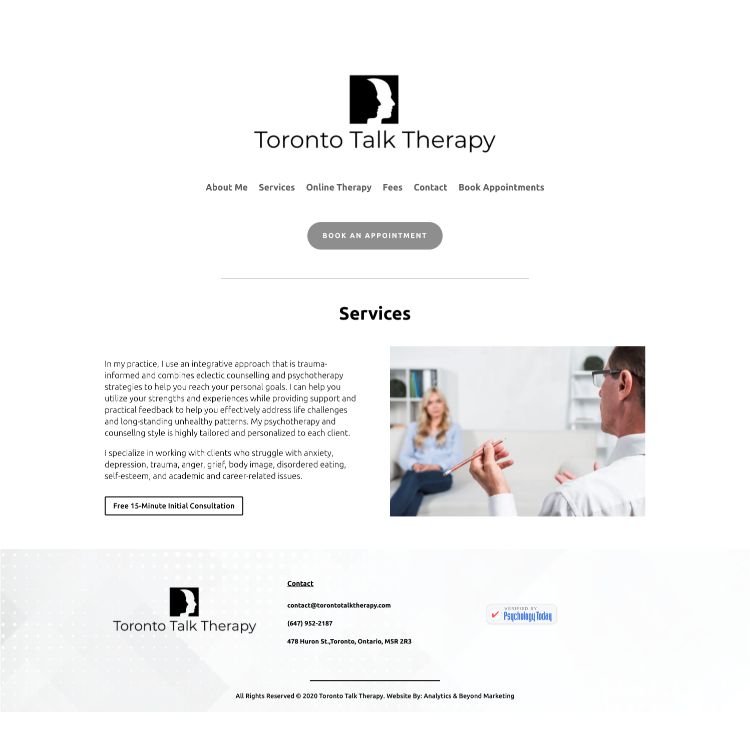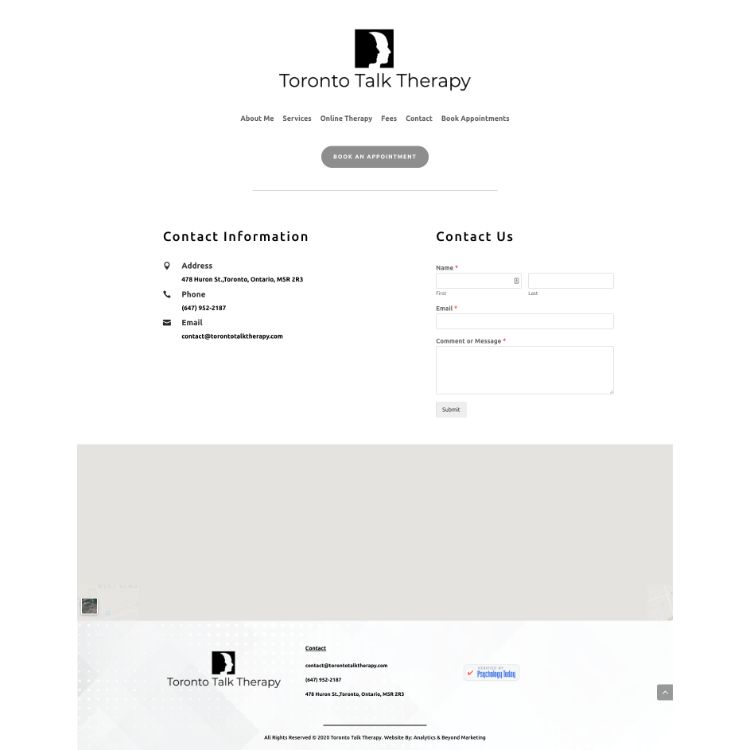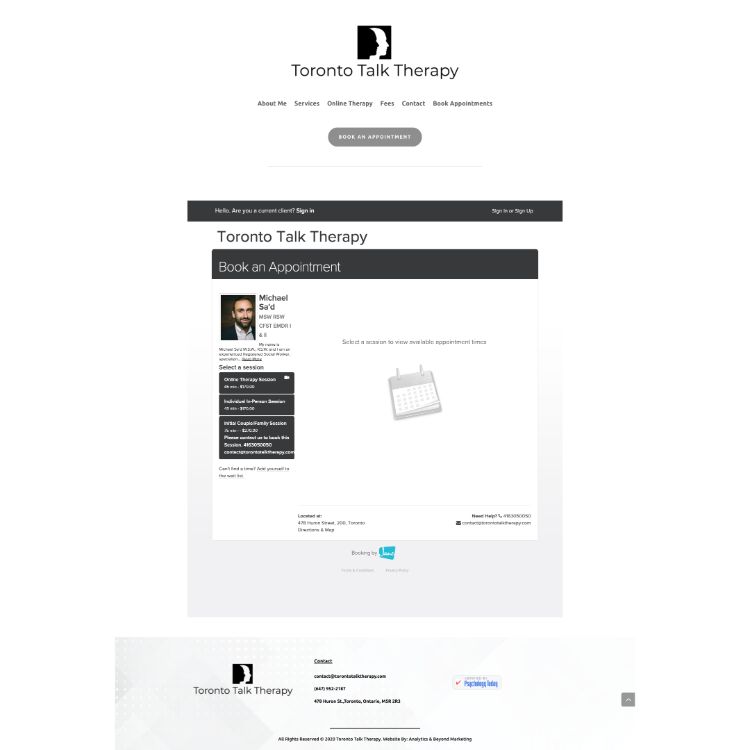 Let's collaborate
Got a project?
We're your dedicated team of digital marketers. Think of us as your out-of-house team. We are excited to speak with you and learn more about what all your needs are.