A niche marketing website developed by Analytics & Beyond Marketing. The goal was to push out a construction focused marketing page and grow the company to only focus on 1 or 2 fields within the industry.
Task
A simple 1 page website that provided all the information needed to help boost conversion rates.
Services

Website

Strategy

Brand Growth & Presence

Client

Dynamic Marketers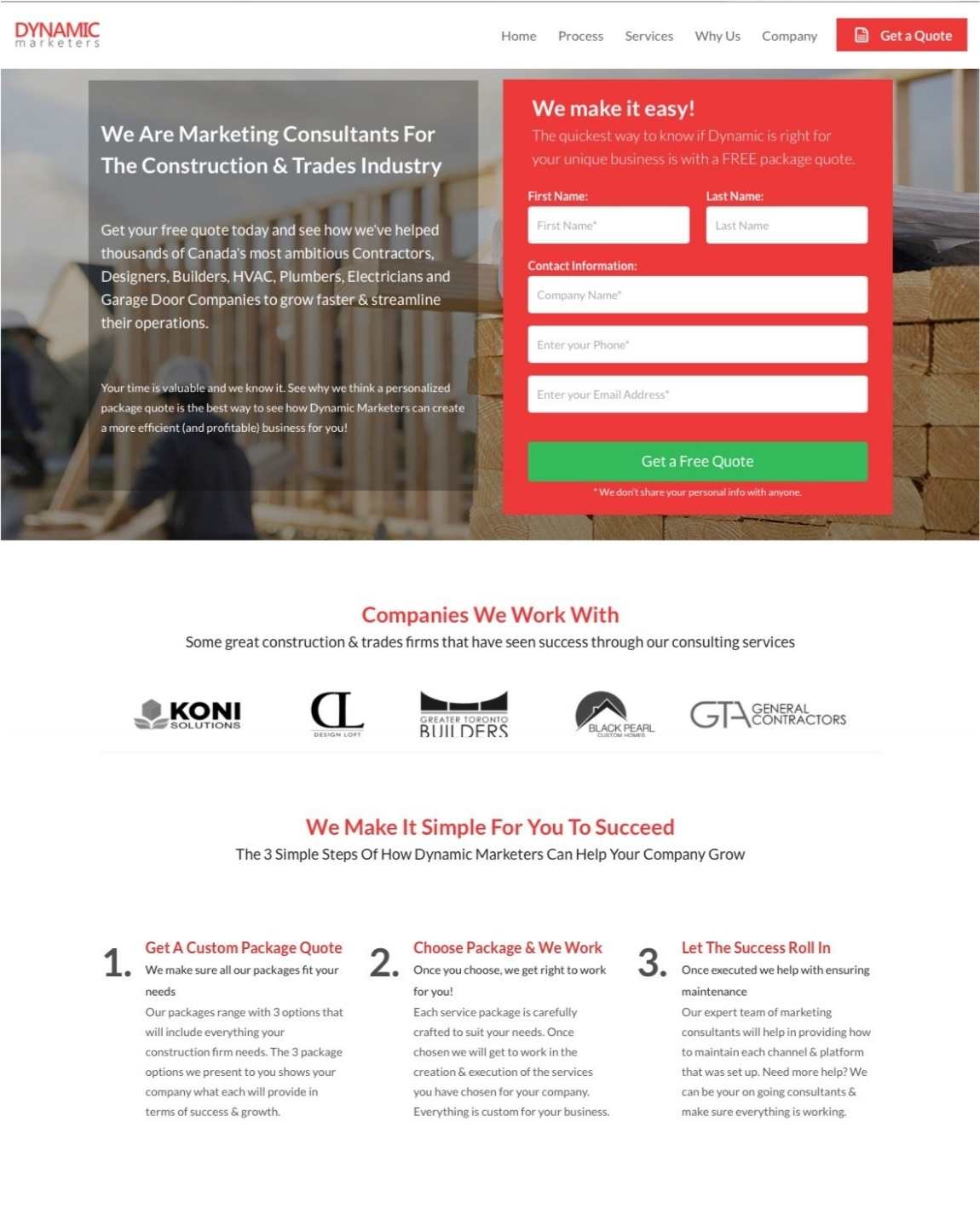 Let's collaborate
Got a project?
We're your dedicated team of digital marketers. Think of us as your out-of-house team. We are excited to speak with you and learn more about what all your needs are.